Sifters
Round Vibration Sifter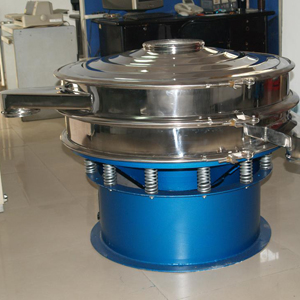 Basically, the Vibration Sifter is a vibratory screening device that vibrates about its center of mass. Vibration is accomplished by eccentric weights on the upper and lower ends of the motion-generator shaft. Rotation of the top weight creates vibration in the horizontal plane, which causes material to move across the screen cloth to the periphery. The lower weight acts to tilt the machine, causing vibration in the vertical and tangential planes. The angle of lead given the lower weight with relation to the upper weight provides variable control of the spiral screening pattern. Speed and spiral pattern of material travel over the screen cloth can be set by the operator for maximum throughput and screening efficiency of any screenable product (wet or dry, heavy or light, coarse or fine, hot or cold).

Sanitary Sifter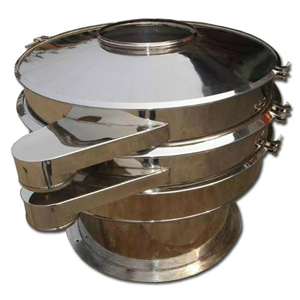 The Sanitary Sifter meets all requirements of sanitary standards and FDA requirements for food processing applications. Constructed of 304 or 316 stainless steel and polished to a Ra0.4 finish, the sanitary separator is designed to prevent product build-up and contamination.
Centrifugal Sifter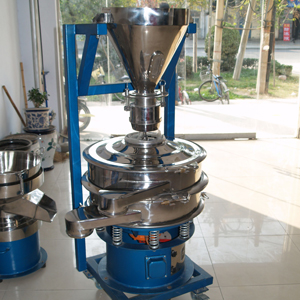 The Centrifugal Modular design creates a unique centrifugal force by the rotation of beater bars, which propel material through the full-length cylindrical pre-screen and screen surface. The full-length discharge chute collects screened product, while oversize materials are removed through the forward discharge chute. It is designed for processes where hygiene is critical, contains a patented Air Tension System which enables the unit to use fine mesh screens.
Fast Speed Rectangle Sifter
New technology adapts ultra-fine screen mesh for use in rectangular high-capacity separators, yielding benefits previously found only on small circular screens. Fine-mesh screen panels can be installed in five minutes without tools. Once in place, an O-ring system creates a positive seal against bypass.